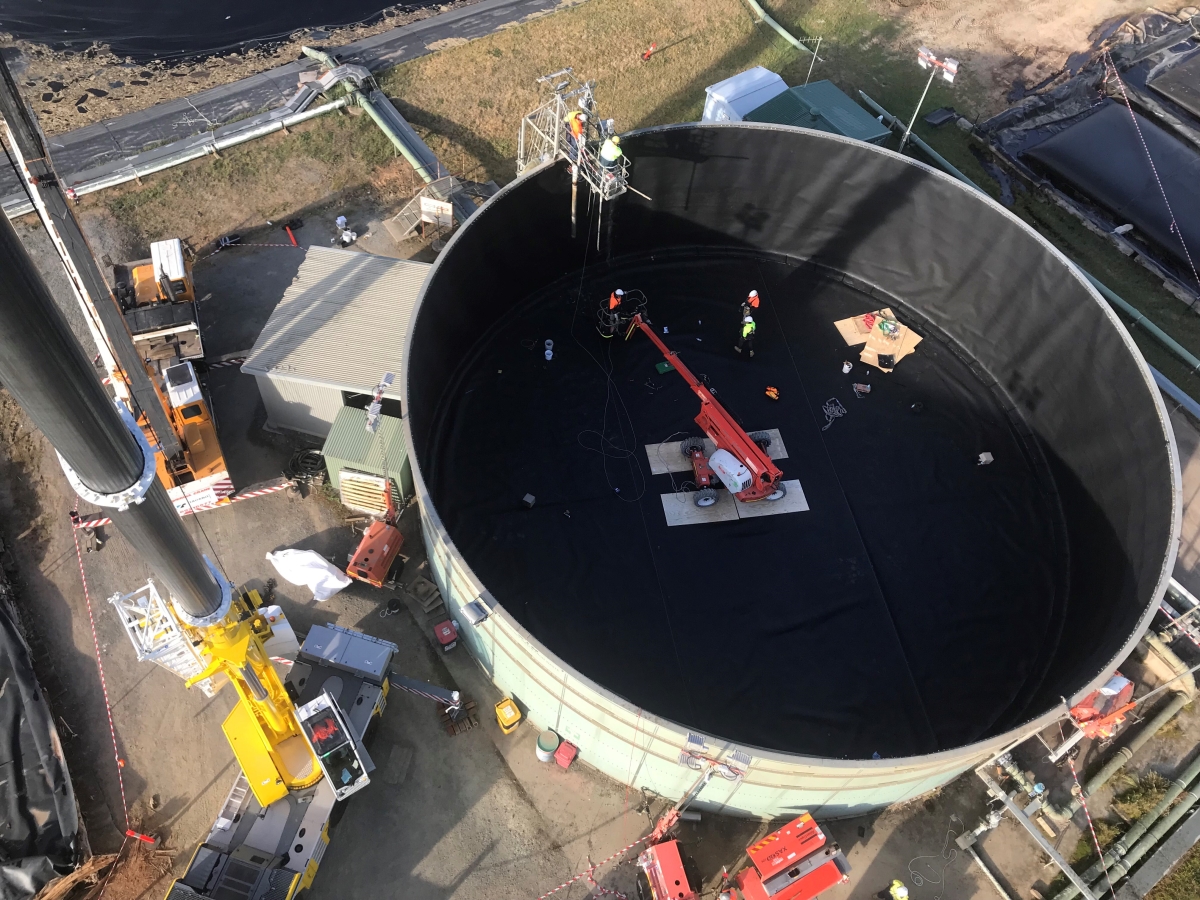 50+ YEARS OF COLLECTIVE EXPERIENCE
Waterlogic is an experienced and respected member of the geomembrane installation industry.
Our extensive experience in the civil, agricultural and mining sectors allows us to deliver dynamic and practical solutions to suit all large and small scale waterproofing projects.
Waterlogic has developed innovative floating cover installation technology which allows for a more efficient installation – even on sites with limited access – finished to a higher quality standard.
Waterlogic has extensive experience designing and installing floating anaerobic covers in the wastewater treatment industry.
VISION STATEMENT
Waterlogic is an established leader in the geomembrane installation industry, known for high quality workmanship and innovation.
Waterlogic's leadership is committed to supporting green initiatives in partnership with the local community and broader rural Australia. We implement innovative solutions for gas containment facilities to limit carbon emissions, contribute to community based projects to conserve and recycle rainfall across Australia and assist the wastewater industry with the conservation of our natural water resources.
MISSION STATEMENT
Waterlogic completes projects for our clients with the highest quality workmanship, on schedule and competitively priced. We utilise experienced installation technicians, innovative construction techniques and designs, and quality assured materials to ensure the best possible result every time.
Waterlogic's leadership is committed to building long term relationships within the geomembrane installation industry by consistently delivering high quality results and maintaining a high degree of communication and support.
ENVIRONMENTAL POLICY
Waterlogic recognises environmental sustainability is a shared responsibility and maintains its legal and moral obligations, in an effort to reduce the impact of our operations on the environment.
We are committed to establishing measurable objectives and targets to continuously improve environmental performance and mitigate operational impact on the environment, where possible.
Leadership and top management are committed to protecting the environment in which we operate, adopting a systematic environmental approach and compliance to requirements of ISO 14001:2015.